So, what type of ministries do we have?
We are dedicated to helping individuals of all ages, in every life situation. We believe God has given every person a destiny to fulfill no matter their social, economic, or cultural background.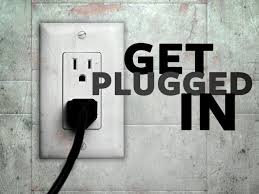 Our approach differs from many ministries through our unshakable confidence in positive change. This confidence is manifest in the radical transformation that often occurs among our members. Our diverse array of ministries contributes to this success.
At Victory Outreach-South Sacramento, we recognize a 'seed of greatness' planted by God within the heart of every believer. Through our various ministries, we nurture this seed into a commitment to serve those in need. We hold steadfast to the philosophy, "The greatest of all is the servant of all."
We are known for innovation. The various departments of Victory Outreach reflect our holistic approach to ministry. Please review our spectrum of services
God's Anointed Now Generation reaches a wide spectrum of Young Adults, High Schools, and Middle Schools from urban backgrounds to church kids, the GANG is unified in the vision.
The goal of our prayer ministry is to equip, enable, and encourage church members to pray continually. Also, release God's love and power toward those who indicate a desire for prayer and to bless, strengthen, encourage, and comfort.
We vow to proclaim with our words and lives the loving, liberating, and life-giving good news of Jesus Christ. Through the spiritual practice of evangelism, we seek, name and celebrate Jesus' loving presence in the stories of all people.
The objective of the Media Ministry is to carry the Gospel of Jesus Christ to our visually-driven, ever-changing world through the use of technology and media.
Challenge men from all walks of life to reach their full potential in Jesus Christ. Whether it be through a men's breakfast, prayer group, or just a few brothers talking over a good cup of coffee. We are dedicated to instill within men the qualities that transform them into the Godly men needed today in the home, community, church and wherever the call of God may take them around the world.
We are dedicated to helping 'at-risk' youth in the Sacramento area escape violence, crime, and desperation found in their relationships and neighborhoods. We offer help to parents and guardians; and find alternatives for children to keep them from getting into trouble.